Home Improvements
OK, I'm back. That was fairly painless as far as home improvements and contractors go. If you live in the Dallas area and need the name of a great flooring guy, send me an email. Take a gander at the pix in the extended entry (I apologize for the low-light graininess; I'm still working with the 1 megapixel digital camera built into my camcorder, although we hope to be getting a dedicated 3+ megapixel still camera soon).
Here's our living area before, with the original 20+ year old carpet: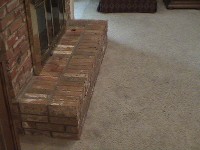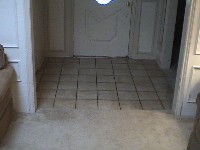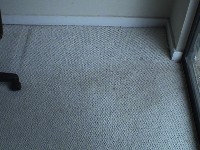 After they ripped out the carpet, we were happy to see no major cracks in the foundation (a common problem in this part of Texas):
And the finished product: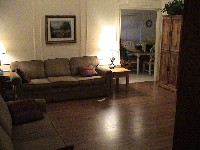 This is a new kind of Pergo that has a very realistic wood grain and texture. I've seen real hardwoods (i.e., termite bait) that look more like stereotypical "Pergo" than this product. We are happy, although I have the sinking feeling that this is the first domino to fall, and my pocketbook will be getting progressively lighter as we start to update the rest of the house to match the beautiful new floors.

Posted by JohnL at June 16, 2004 09:56 PM