My Dog Jake's First Posting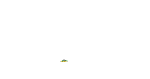 Hi everyone! My name is Jake. I am John's pet dog. This is the first time I have ever posted to my owner's weblog. He's got some really cool stuff here, but I think I can make it look better.
The Flying Space Monkey gave me all kinds of ideas about how I can do that.
I know my master likes aliens.

And he loves Star Trek (especially the transporter).

He likes monkeys, too. Especially the Flying Space Monkey variety.
And I love all of these neat little moving pictures. Don't you??
Shhh! I hear my master coming. Better hit publish, and save, and . . . there. Perfect!
Arrgghhhh! Stupid dog! No treats for you tonight! The Flying Space Monkey was saying those are the things you're NOT supposed to do!

Posted by JohnL at October 12, 2004 09:09 PM