Sunday Aircraft Cheesecake (B-36 Peacemaker)
Made only in Texas.
Part prop, part jet.
All badass.
The B-36 Peacemaker: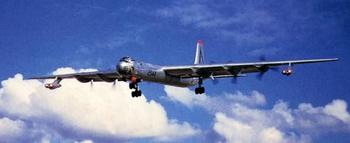 For an idea of just how frickin' big this plane was, check out this side-by-side photo, which makes the B-29 bomber look like a toy: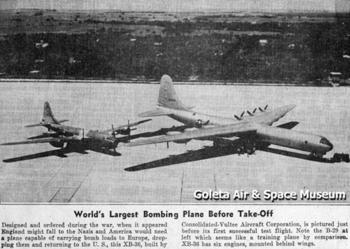 (Image found here).
Neat story describing the experience of a low flyover.
Loads of interesting history here. (Double-take: Nuclear propulsion testbed?)
Posted by JohnL at July 3, 2005 10:15 PM | TrackBack