The Book I Will Write Someday
Could there have been any possible doubt?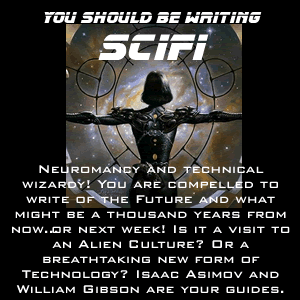 SCI-FI! - Neuromancy and technical wizardy! You are
compelled to write of the Future and what might
be a thousand years from now or next week! Is
it a visit to an Alien Culture? Or a
breathtaking new form of Technology? Isaac
Asimov and William Gibson are your guides.


What Kind of Novel Should I Write?
brought to you by Quizilla
(Via The Impenetrable LDH).

Posted by JohnL at August 4, 2005 09:32 PM | TrackBack