Old Town Blog Meet Report
I got back into Dallas late last night after a busy, productive, highly-educational, and fun legal education conference in Washington D.C.
While on the road, my Internet access was limited-to-non-existent, so today is the first chance I've had to post a recap of Saturday's blog meet in Old Town Alexandria.
I can't really add anything to what's already been said by Steve (Buckethead), Mike, Princess Cat, Rob, Ted, or Dawn, so go read their excellent accounts of the evening. Also, big thank you's go to Lysander for making time out of his extremely busy solo law practice (I understand your posting rate, now) to visit with us and to Princess Cat's friend Matt the non-blogger for being such a good sport in meeting up with a bunch of unfamiliar bloggers.
This was the first time I had ever met people in real life who were only "virtual" friends beforehand. It's nice to see the living people match up to their online personas. And it was especially nice to make the acquaintance of two bloggers who -- until now -- hadn't been on my blogroll (Steve and Dawn).
The one thing I can add to the previous accounts is pictures, which you can see in the extended entry. Unfortunately my group shot is very blurry (the waiter had trouble operating my camera), but the others came out really well. One of the other attendees also took one, so please let me know when you post it.

(Click for larger).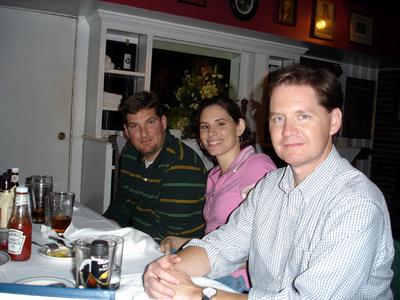 Matt the non-blogger, Princess Cat, and Rob the Llamabutcher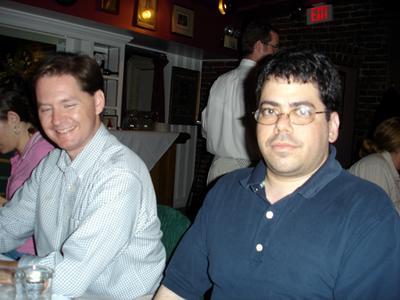 Rob and Dave (Lysander)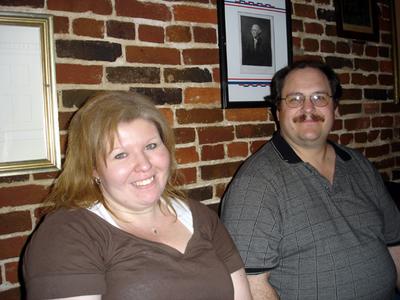 Dawn (Caterwauling) and Ted (Rocket Jones)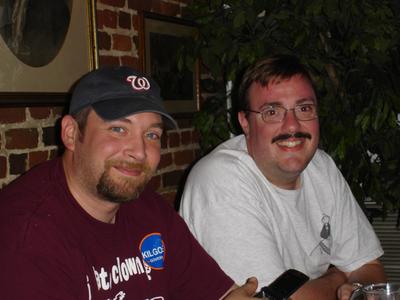 Steve (Buckethead) and Mike the Maximum Leader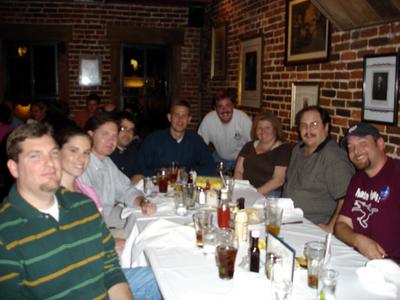 The Whole Group (one might say the blurred vision adds the right touch of "authenticity" here)

Posted by JohnL at October 20, 2005 08:54 AM | TrackBack