Between the Wheels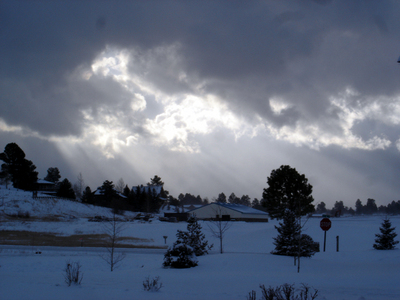 You know how that rabbit feels
Going under your speeding wheels
Bright images flashing by
Like windshields towards a fly
Frozen in the fatal climb
But the wheels of time
Just pass you by
-- From "Between the Wheels" by RUSH on Grace Under Pressure
It's a recurrent theme around here: how quickly time passes us by.
I can't believe it has been almost two weeks since my last posting. My silence last week resulted from a much-needed vacation in the one other place as close to my heart as Texas: Colorado.
We traveled with some good family friends and went skiing at Wolf Creek, renting a nice house in Pagosa Springs. During the first two days, we enjoyed temperatures in the high 40s to low 50s, with well-groomed snow -- a bit slushy, but otherwise perfect for some fast skiing. Our second two days we received 40 inches of new snow, and had a cold but fun time plowing through the untouched powder.
We got back late Friday, but I didn't feel like touching the blog over the weekend. So here I am, rested and presumably ready to dive back in. But I remain strangely unmotivated. Where is my muse? In Colorado: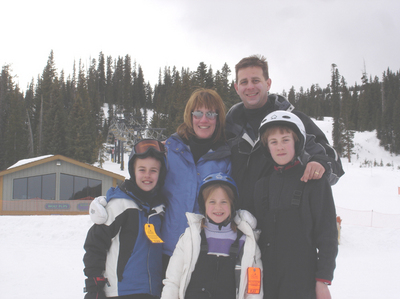 Posted by JohnL at March 13, 2006 09:20 PM | TrackBack