LEGO Fun
As I mentioned earlier, I wasn't going to let the latest release of the official LEGO Millennium Falcon kit go unpurchased, and my older son's recent birthday made a perfect excuse. I helped with a couple of the early steps, but he did most of the work himself: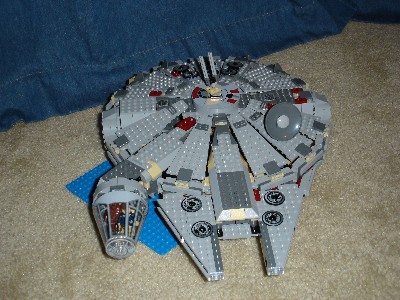 I either laid a sloppy foundation or mishandled the model because it partly fell apart after taking that picture. Oh well, the fun of LEGOs is in the building, so I guess we will just have to rebuild.
My younger son came up with this prototype rebel alliance scout ship, all by himself: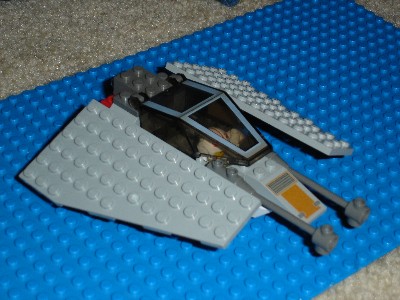 Good job, boys!

Posted by JohnL at August 8, 2004 09:38 PM