Sprung Slinky
My wife and I went to a "Holiday" dinner with a group of my clients tonight, leaving the kids at home with a babysitter.
When I got home, I found that my second son had left something for me on the kitchen table: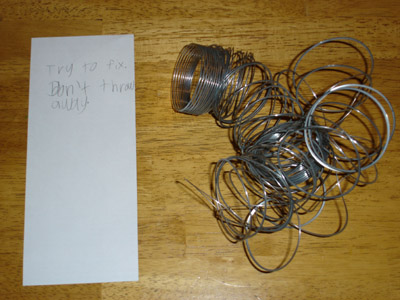 In case you can't see it clearly, the note reads: "Try to fix. Don't throw away." I got a big smile out of this, since it reflects such a simple, childlike faith that I can fix anything. Too bad that's not the case...

Posted by JohnL at December 13, 2004 11:03 PM